ANNOUNCING AMP'S 10TH SEASON!
September 2022 – July 2023 will bring 14 magical, musical, magnificent shows. Get ready to volunteer (we'll need actors, stage crew, set painters and lots and lots of musicians!). Thank you to the extraordinary directors who helped plan this season.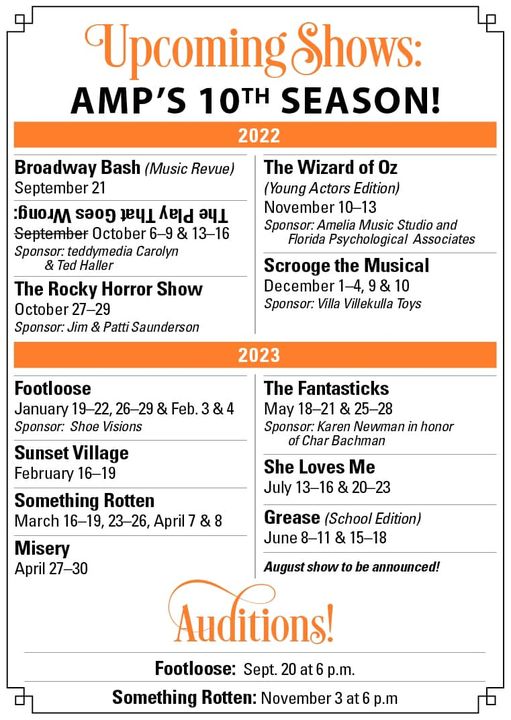 Thank you to the local businesses who have already signed up to sponsor:
See a show you'd like to sponsor? Email [email protected]. Thank you for making AMP's first decade a triumph!